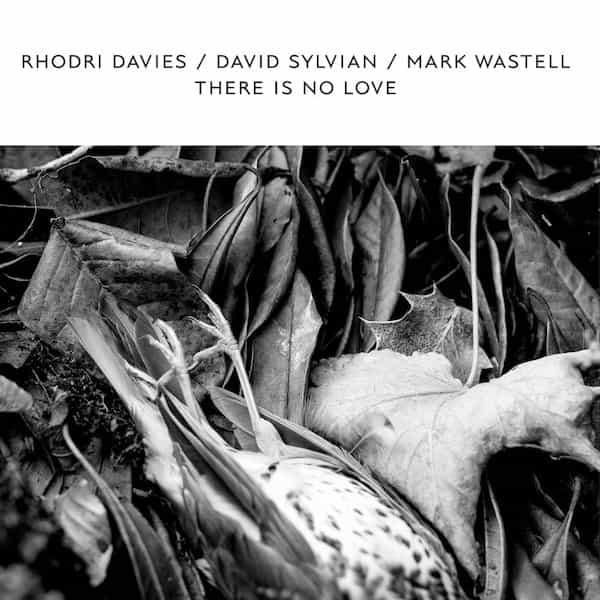 RHODRI DAVIES、DAVID SYLVIAN、MARK WASTELL によるミニアルバム『There is no love』の限定ヴァイナル。3者の初演は2016年10月ロンドンの Cafe Oto で、本作はスタジオ・ヴァージョン。
RHODRI DAVIES / DAVID SYLVIAN / MARK WASTELL / There Is No Love (Vinyl LP)
SOLD OUT
OutOfStock
Confront (core 01LP)
RHODRI DAVIES / DAVID SYLVIAN / MARK WASTELL / There Is No Love (Vinyl LP)
Rhodri Davies: lap harp, table harp, vibraphone, radio
David Sylvian: voice, vocal treatments, electronics
Mark Wastell: tam tam, cracked ride cymbal, chimes, indian temple bells, singing bowls, metal chain, tubular bell, concert bass drum
Voice recorded by David Sylvian, Los Angeles, USA, 2014. Instrumental parts recorded by Rupert Clervaux at Studio 3, London, 18th February 2017. Additional contribution from Toshimaru Nakamura (no-input mixer) recorded by Steve Bates and David Sylvian, Montreal, Canada, 2012. Tubular bell and concert bass drum recorded by Matthew Sansom, Surrey University, 2006.
Original text by Bernard Marie Koltès.
Compositional structure by Mark Wastell.
Mixed and mastered by Rupert Clervaux.
Tracklist - 1. There Is No Love 30:16
| 納品書・領収書 | ペーパーレスの目的から「納品書」は発行していません。領収書を希望のお客様は注文時に「領収書希望」項目にチェックを入れて下さい。手書き領収書は発行していません。
| 不良品について |
再生に影響のある使用前の明らかな盤面キズのみ不良品となります。中古盤は原則、返品対象外。輸入盤は流通過程においてジャケット、プラケースなど破損が多少生じることもあります。ご了承下さい。
詳細
Related Items
2,450円

RHODRI DAVIES、DAVID SYLVIAN、MARK WASTELL によるミニアルバム『There is no love』。3者の初演は2016年10月ロンドンの Cafe Oto で、本作はスタジオ・ヴァージョンとなります。

SOLD OUT

ECMレーベルに数々の名盤を残す重鎮ベース奏者 ARILD ANDERSEN、尺八、フルート奏者 CLIVE BELL、このレーベルの主宰者でチェロ奏者の MARK WASTELL、このトリオでのデビュー作品。

SOLD OUT

DEREK BAILEY と TRISTAN HONSINGER のデュオ作品『Duo』。1976年に録音されたデレク・ベイリーとチェリスト Tristan Honsinger のデュオ作品。Honest Jon's Records からアナログ再発。