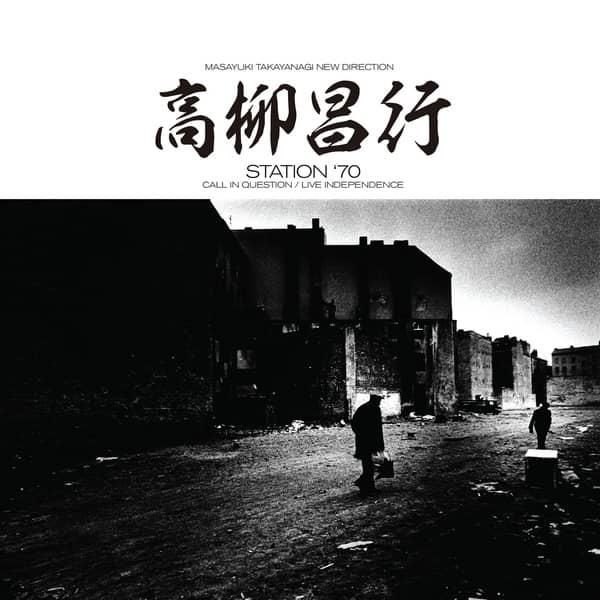 P.S.F. Records が1994年と1995年にリリースした、高柳昌行 NEW DIRECTION の1970年音源『Call In Question』と『Live Independence』に、未発表音源を加えて3枚組ボックスとしてヴァイナル・リリース。
MASAYUKI TAKAYANAGI, NEW DIRECTION / Station '70: Call in Question / Live Independence (3LP Box)
10,590円
PreOrder
ご予約受付中。複数フォーマット品の場合、カート表示あるものが予約可能です。
| ご注意 | ご予約後のキャンセルは承れません。
Black Editions (BE-013/41/57/JOJO1)
MASAYUKI TAKAYANAGI, NEW DIRECTION / Station '70: Call in Question / Live Independence (3LP Box)
*5月下旬以降に再入荷。
Masayuki Takayanagi - Guitar
Motoharu Yoshizawa - Bass
Sabu Toyozumi - Drums
Mototeru Takagi - Saxophone (D2)
Recorded at Station '70, Tokyo
A1-E1 recorded by Jin Ishitani, March 11 and 12, 1970
F1 recorded February 19, 1970
Mastering by JJ Golden, Golden Mastering 2020
All photos by Yūji Itsumi except back cover photo of Masayuki Takayanagi, 1968, photographer unknown.
Graphic design by Rob Carmichael, SEEN, with typographic assistance from Takuya Kitamura
Notes by Yoshiyuki Kitazato and Toshihiko Shimizu
Timeline by Yasunori Saito
English Translation by Yuko Zama and Alan Cummings
Black Edition supervised and produced by Peter Kolovos
Released under license from Jinya Disc, Japan
A1-E1 originally released on CD by P.S.F. Japan as ''Call in Question''
(PSFD-41, 1994) and ''Live Independence'' (PSFD-57, 1995)
Heavy chip board box, textured uncoated paper wrap, black pigment foil stamping, three heavy inserts and Japanese language insert.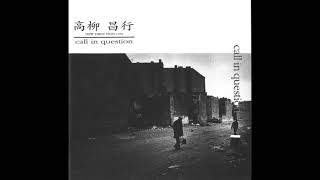 Track Listing:
A1. Extraction
B1. Excavation
C1. Mass Projection, March 1970, pt.1
D1. Mass Projection, March 1970, pt.2
D2. Intermittent
E1. Herdsman's Pipe of Spain
F1. Mass Projection, February 1970 (previously unreleased)
| 納品書・領収書 | ペーパーレスの目的から「納品書」は発行していません。領収書を希望のお客様は注文時に「領収書希望」項目にチェックを入れて下さい。手書き領収書は発行していません。
| 不良品について |
新品商品の場合、再生に影響のある使用前の明らかな盤面キズのみ不良品となります。返品対応のみで交換は行っていません。中古品は基本、返品対象外となります。
この商品を購入する
Related Items
4,180円

MASAYUKI TAKAYANAGI AND NEW DIRECTION UNIT の『Eclipse (侵蝕)』。高柳 昌行 NEW DIRECTION UNIT の1975年にリリースされた名盤『侵蝕 (Eclipse)』が、オリジナルのマスターテープからリマスターされヴァイナル再発。

SOLD OUT

三里塚の「幻野祭」において演奏された『涙 (La Grima)』完全版。丁寧にリミックスを施しマスタリング。ニュー・ディレクション・フォー・ジ・アート結成直後の集団投射『涙』。待望のヴァイナル・リリース。

3,050円

1970年5月にロッテルダムで行われた ICP のライブ・パフォーマンスを収録した本作には主力メンバーに加え、デレク・ベイリー、エヴァン・パーカー、ポール・ラザフォード、ピーター・ベニンクをフィーチャー。1978年以来となる初のヴァイナル再発。